WW Weighs In
Thank you for the thousands of letters you've recently sent to Congress and the agencies on numerous Wilderness issues. Learn more about some of the issues we're working on:
Trammeling Wildernesses in Arizona and Wyoming
We're urging the Bureau of Land Management to drop its proposal to spread herbicides across and burn tens of thousands of acres in the Aravaipa Canyon, Dos Cabezas Mountains, Fishhooks, North Santa Teresa, Peloncillo Mountains, and Redfield Canyon Wildernesses in Arizona. Learn more and read our comments.
In Wyoming, we're pushing back against a Forest Service plan to burn up to 1.7-plus million acres of the Targhee National Forest, which would impact the Palisades Wilderness Study Area, Recommended Wilderness, and Inventoried Roadless Areas. Learn more and read our comments.
Keep Grazing Allotments Closed in Absaroka-Beartooth Wilderness
The Forest Service should drop its proposal to re-open two long-vacant cattle grazing allotments in the Absaroka-Beartooth Wilderness. Learn more and read our comments.
Wilderness be Damned
The Alpine Lakes Wilderness is threatened by a proposal to rebuild the Eightmile Dam, including helicopter transport of materials and equipment and/or cutting a road through the Wilderness and driving earthmovers in. The size of the dam and the amount of water diverted from the lake may also increase, and similar proposals may affect other locations in the Wilderness. Learn more and read our comments.
Scapegoat: Wilderness or Trout Farm?
The Forest Service needs to reject Montana's plan to poison 67 miles of the North Fork Blackfoot River and its headwater tributaries and three small lakes in the Scapegoat Wilderness, in an attempt to kill the fish they've been stocking and replace them with westslope cutthroat trout, a species they deem more attractive to anglers. Learn more and read our comments.
TAKE ACTION
(Please note—the public comment period has been extended to March 12.)
Proposed E-Bike Rule Threatens Wilderness
A Forest Service proposal to open up more trails in our National Forests to electric bikes, or e-bikes, through a new rulemaking process has huge implications for wildlands, wildlife, and Wilderness on more than 150 million acres of public lands. Learn more and read our comments.
Victory for Owyhee River Wilderness
Wilderness Watch and Western Watersheds Project successfully challenged a Bureau of Land Management (BLM) grazing permit renewal in and around the Owyhee River Wilderness in Idaho. Despite current degradation due to grazing, BLM authorized a three-fold increase in grazing, fence construction, and motorized access for a range of routine grazing activities, including herding and salt distribution. In addition to the harm that these activities pose to Wilderness, current grazing alone threatens important habitat for sage-grouse and other native wildlife. BLM pulled the authorization last fall and is reassessing the permit. This appeal is part of our long-running commitment to protecting the unique wilderness landscapes of the Owyhee Canyonlands.
Thank you, Jeff!
Late last summer we held a very small gathering in Missoula to give a heartfelt send-off to our long-time Membership and Development director, Jeff Smith, who retired after more than 14 years with Wilderness Watch! A huge thank you to Jeff and we wish him all the best! Read Jeff's parting Fall 2020 newsletter piece.
Wilderness in Congress
We are tracking wilderness bills in the 117th Congress, pointing out the bad bills and their flaws, along with the good bills.
A note regarding the Twitter feature in our action alerts
The Twitter feature is offered as an option after sending an email. After submitting an email, the Twitter button and the "Skip Tweeting" link are shown (see image below). Please note that once you see this, your email has been submitted and you do not need to use either the Twitter feature or click the "Skip Tweeting" to send your email.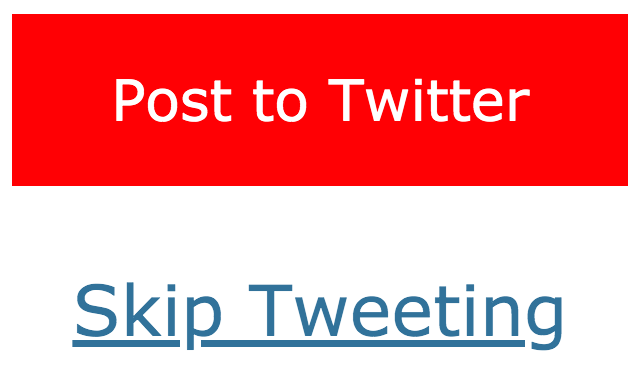 Help us protect Wilderness around the country. All first-time donations matched!