Wilderness in Congress
Drilling the Arctic Refuge: In December, President Trump signed the new tax bill that had passed the Republican-controlled Congress. This bill included a provision that lifts the decades-old ban on oil drilling in the coastal plain of the Arctic National Wildlife Refuge in Alaska, the biological heart of the most pristine ecosystem in the nation. The effort to drill the coastal plain, championed by Sen. Lisa Murkowski (R-AK) and promoted by the Republican Congress and President Trump (R), has been fought by wilderness advocates ever since the 1980 Alaska National Interest Lands Conservation Act (ANILCA) became law. Drilling won't begin immediately, however. The new tax legislation requires that one drilling lease be sold within four years, and a second within seven years. Litigation, or a change in the leadership of Congress and Administration, could alter that timetable. The U.S. Fish and Wildlife Service recommended the 1.5 million-acre coastal plain, also known as the 1002 area, for Wilderness designation in 2015, in the agency's total wilderness recommendation for the Arctic Refuge of 12.28 million acres. Congress previously designated approximately 7.16 million acres of the Arctic Refuge as wilderness in 1980 via ANILCA. Read a news article.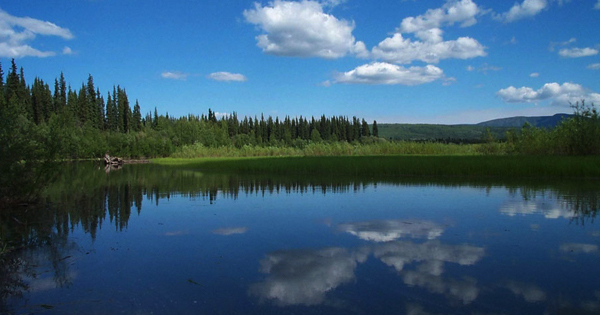 National Park Service Hovercraft Ban Stands in Alaska: We have some great news in our Yukon-Charley hovercraft case. Upon remand from the U.S. Supreme Court, the Ninth Circuit once again found that the Park Service has authority to regulate use, including hovercraft use, on navigable waters in National Park Units in Alaska. The three-judge panel rejected the argument that the State of Alaska has jurisdiction over rivers because it owns the submerged land underneath—the panel instead held that the U.S. has an implied reservation of water rights, which renders the river itself public land. The opinion is a major victory for public lands (and waters) in Alaska, including many Wildernesses. Learn more.
Olympic Wilderness Getting its Day in Court: Late last year, we finished briefing before the Ninth Circuit Court of Appeals in our challenge to the Park Service's reconstruction of five dilapidated buildings in the Olympic Wilderness in Washington. Notwithstanding their severe deterioration or entire collapse, the Park Service nominated the buildings for listing on the Historic Register and then rebuilt them in the Wilderness. We argued that the Act contemplates only those historical uses compatible with the preservation of Wilderness and the Park Service's actions were in direct violation of the Act's express prohibition on structures. This is an important case for reining in the Park Service's increasing practice of rebuilding structures in Wilderness. We look forward to oral argument later this year. Learn more.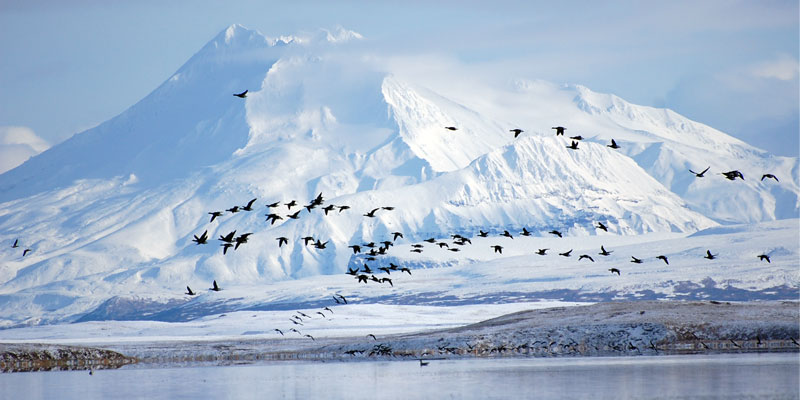 Wilderness Watch Sues Sec. Zinke to Save the Izembek Wilderness​: On January 31, Wilderness Watch and several co-plaintiff organizations, represented by Trustees for Alaska, filed a lawsuit against Interior Secretary Ryan Zinke to stop an 11-mile-long road through the fabled Izembek National Wildlife Refuge and Wilderness in Alaska. Read more.
BLM Settles Freedom of Information Act Lawsuit: We submitted several Freedom of Information Act requests to multiple Bureau of Land Management (BLM) offices for information on grazing allotment units in BLM-administered Wildernesses. Representative of a larger concerning trend within the Department of Interior, the BLM refused to respond to the requests, even after multiple notices reminding the agency of its statutory duty to respond within a certain timeframe. We filed suit in the U.S. District Court in Montana, resulting in a Settlement Agreement whereby the BLM agreed to provide Wilderness Watch with all of the requested documents and reimburse us for litigation-related expenses. Agency transparency is essential for public engagement and agency accountability in public lands protection. We will continue to force agency transparency through the courts when necessary.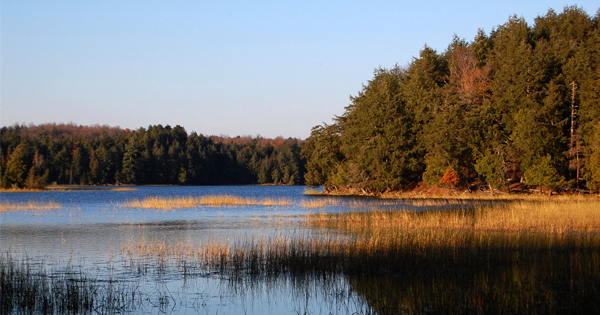 A Blow to the Sylvania Wilderness: A federal appellate court denied a request to reconsider its decision finding in favor of a Michigan couple who sued the Forest Service for enforcing its motorboat ban in the Sylvania Wilderness in Michigan. In 2010 David and Pamela Herr bought two lots to use for boating on Crooked Lake within the Wilderness. They challenged the agency when it decided to enforce a motorboat ban in 2013. The Herrs lost twice in lower court, but a split panel from the 6th U.S. Circuit Court of Appeals overturned those earlier wins for the Wilderness citing existing private property rights. The case could be appealed to the Supreme Court. Read a news article.
Wilderness Watch Weighs In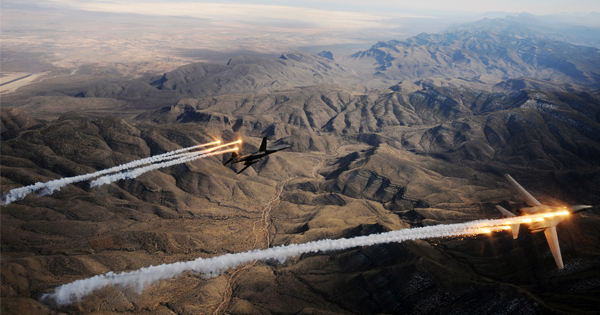 World's First Wilderness Area Under Attack: The U.S. Air Force is proposing up to 10,000 F-16 fighter jet "sorties" a year over the Gila and Aldo Leopold Wildernesses and Gila National Forest in southern New Mexico. The area's wild character would no doubt be harmed by the invasion and noise of these countless military overflights, including those just 100 feet above the ground, and the flares and chaff they will drop.
Sign a petition.
Learn more.
Read our comments.
Read a news article.
WW Objects to Helicopter-Assisted Game-Farming Project in Wasatch Wildernesses:
Wilderness Watch and other groups recently filed an objection against the U.S. Forest Service's proposal to allow the Utah Division of Wildlife Resources (UDWR) to use helicopters to capture and collar mountain goats and bighorn sheep in the Mt. Timpanogos, Lone Peak, and Twin Peak Wildernesses in Utah. UDWR wants to pursue, capture, and radio-collar wildlife from helicopters in the three Wildernesses to intensively manage an introduced non-native species (mountain goats) for recreational hunting opportunities.
Learn more.
Read our Objection.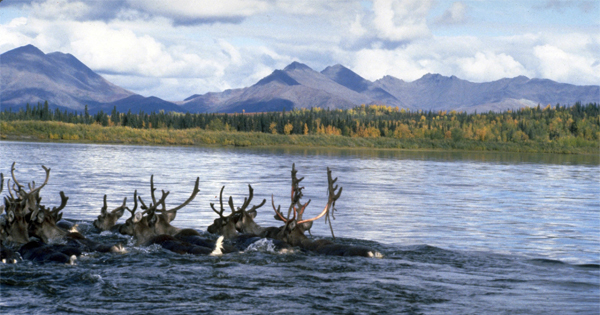 Ambler Road Threatens Wild Alaska: Wilderness Watch is opposing a 211-mile road proposed through Gates of the Arctic National Preserve—and adjacent to Gates of the Arctic Wilderness—to the so-called Ambler Mining District in order to facilitate hard rock mining. The unnecessary road would benefit a private Canadian company at the expense of wildlife and Wilderness.
Read our comments to NPS/to BLM.
Now is a great time to give to Wilderness—all first-time donations will be matched!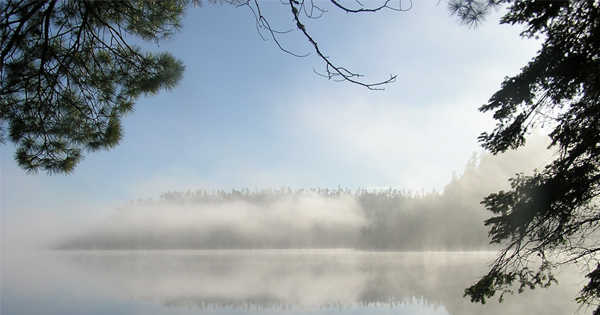 Boundary Waters Still Threatened by Twin Metals Mine: As you may know, just before Christmas, the Trump Administration's Department of Interior issued a new legal memorandum designed to fast-track the renewal of two expired federal mining leases on the doorstep of the 1.1 million-acre Boundary Waters Canoe Area Wilderness (BWCAW) in northeastern Minnesota. The new legal opinion reverses previous departmental policy, and goes against an earlier decision by both the Bureau of Land Management and the U.S. Forest Service to deny the renewal of the expired leases. Twin Metals needs these two leases to develop its massive underground and above-ground copper-nickel sulfide mine at the very edge of the BWCAW, the nation's most heavily visited Wilderness. Acid mine drainage and heavy metals pollution would flow into the BWCAW and Voyageurs National Park.
Take Action.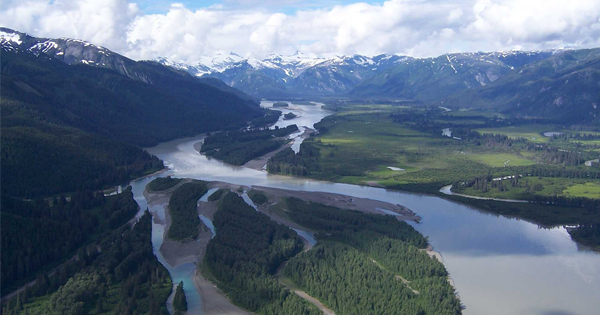 Forest Service Decides to Build in the Stikine-LeConte Wilderness: In November 2017, the U.S. Forest Service released its Draft Decision Notice and Finding of No Significant Impact (FONSI) for the Sonar Cabin Replacement project in the Stikine-LeConte Wilderness in Alaska. Despite comments from Wilderness Watch urging the agency to NOT build a new cabin along the Stikine River to house fisheries crews from the Alaska Department of Fish and Game (ADF&G), the Forest Service chose to build the new cabin. ADF&G is required under the Pacific Salmon Treaty to monitor salmon, but Wilderness Watch argued that other existing cabins or float house boats could provide housing for seasonal fisheries personnel without building a new permanent structure in designated Wilderness. The 1980 Alaska National Interest Lands Conservation Act (ANILCA) allows some cabin construction in Wilderness under certain circumstances. Still, construction of a new Sonar Cabin as the Forest Service proposes will negatively affect the wilderness character of the Stikine-LeConte Wilderness. A formal Objection to this decision was filed by David Rak of Wrangell, AK, in January, but the Forest Service denied his Objection in February.
Status of North Cascades Griz Plan Unclear: Work by the National Park Service and US Fish and Wildlife Service on a plan to translocate grizzlies into the rugged North Cascades in Washington is apparently on hold, although it's not clear why. According to a news article, "Public information officials with both federal agencies said they were also not authorized to talk about the status of the grizzly reintroduction EIS." Wilderness Watch has been advocating for a natural recovery option.
Read the news article.
Learn more.
Wilderness Watch is on a Roll!
Your support propels us forward. Wilderness Watch is so thankful for the tremendous response to our December fundraising requests. Due to the generosity of our new donors, we were able to max out a $10K match for first-time donations. And, our generous member who matched last year's donations has again offered a first-time donation match—this year he's upped the ante to $15,000.
Membership makes you part of a community. You are sharing your passion for Wilderness, joining others who think our big, bold, unrestrained Wilderness is the best thing about the United States.
Not only that, but it's a statement. When Americans exist as isolated individuals, we always come up short. When we come together, we are a force to be reckoned with. And right now, as this newsletter about the shenanigans of Ryan Zinke and his friends attests, you know you are donating to an organization that will fight tooth-and-nail against their shallow-minded plans.
One of our wilderness sages, Aldo Leopold, wrote about the importance of "thinking like a mountain." He talked about those, like Zinke, who were "unable to decipher" Wilderness, and those of us who understand what distinguishes Wilderness from all other land. When we connect ourselves to this marvelous interwoven web of life and wildness, we become a mountain of hope.
Photos: Arctic National Wildlife Refuge by USFWS; Yukon-Charley Rivers National Preserve by NPS; Olympic Wilderness by NPS; Izembek Wilderness by Christine Sowl, USFWS; Crooked Lake in Sylvania Wilderness by Peter Gorman via Flickr; Military Training exercises over New Mexico by Kevin Gruenwald, USAF; Bighorn capture by Martin Phelps via Flickr; Caribou crossing the Kobuk River, by NPS; Boundary Waters by Dan Disch via Flickr; Stikine-LeConte Wilderness by Maria Burke, USFWS.
Contact Us
Wilderness Watch
PO Box 9175
Missoula, Montana 59807
(406) 542-2048
info@wildernesswatch.org