Today, Wilderness Watch and several co-plaintiff organizations, reprented by Trustees for Alaska, filed a lawsuit against Interior Secretary Ryan Zinke to stop an 11-mile-long road through the fabled Izembek National Wildlife Refuge and Wilderness in Alaska. On January 22, Sec. Zinke signed a closed-door agreement for a land exchange of federal public lands in order to allow the State of Alaska to punch a road through the heart of this spectacular Wilderness. Zinke's move is a clear violation of the Wilderness Act and the Alaska National Interest Lands Conservation Act (ANILCA), and was executed secretly without public involvement during the recent government shutdown.
The Izembek National Wildlife Refuge—95 percent of which is designated as Wilderness—contains critically important wildlife habitat and is a major crossroad for international migrations of many bird species. The area is home to the famous Alaskan brown bear, rich salmon spawning areas, caribou, wolves, wolverine, seals, sea otters, and other mammals. In fact, more than 200 wildlife species and nine fish species live in the Izembek National Wildlife Refuge and Wilderness.

A road slicing through this wild masterpiece would be an unspeakable travesty and set a dangerous precedent for Wilderness lands across the country. The Wilderness Act states that the lands within the Wilderness system are set aside "for the permanent good of the whole people." We can't let an unelected bureaucrat take away our national heritage, and that's why Wilderness Watch isn't backing down from this battle.
We need your support! Please support our work to protect the wild Izembek Wilderness.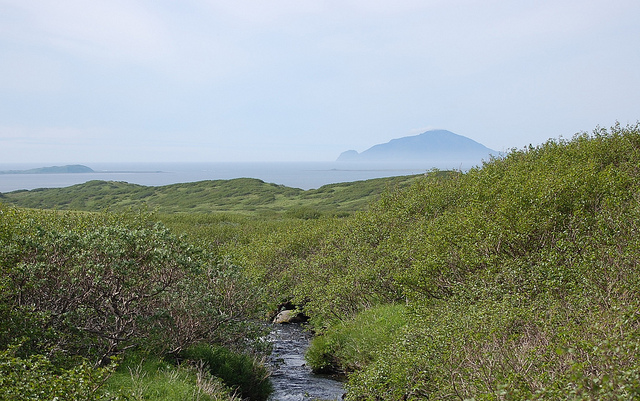 Photos: Kristine Sowl, US Fish and Wildlife Service.