Fall 2017 Wilderness News
Congress: Unfortunately, the news about Wilderness in Congress remains grim. The following are a few key bills we're working to defeat:
• Sportsmen's Act. Terrible wilderness-damaging provisions are found in the House bill of the Sportsmen's Heritage and Recreational Enhancement (SHARE) Act, HR 3668. It passed out of the Natural Resources Committee on Sept. 13, but has been delayed in the wake of the Las Vegas shooting because it would also weaken restrictions for gun silencers. Rep. Jimmy Gomez (D-CA) offered an amendment to remove the wilderness provisions in committee, and was strongly supported by Rep. Raul Grijalva (D-AZ), but the amendment was defeated on a party-line vote. The Senate version of the Sportsmen's Act, S. 733, is awaiting floor action but does not contain the bad wilderness provisions. Read Wilderness Watch's commentary on the issue that appeared in newspapers in Montana. Take action.
• Border Bills. Several border bills in Congress threaten Wildernesses along the Mexican AND Canadian borders (including the border between Alaska and Canada). HR 3548 (McCaul, R-TX) would waive dozens of federal laws, including the 1964 Wilderness Act, within 100 miles of the northern and southern borders. This bill was marked up in the Homeland Security Committee on Oct. 4. HR 3593 (Johnson, R-LA), would directly amend the 1964 Wilderness Act and weaken it for border security purposes, but this bill has not yet moved in Congress. Take action.
• Boundary Waters/Mining Bills. HR 3115 (Nolan, D-MN) would force a land exchange of 6,650 acres to provide for PolyMet Mining's open-pit copper-nickel mine, and avoid the four lawsuits challenging the needed land exchange. Nolan's bill passed the Natural Resources Committee in late July. HR 3905 (Emmer, R-MN) would require Congressional approval for the Forest Service to exclude any national forest lands in Minnesota from mining, and would renew the two expired federal mining leases needed for the massive Twin Metals mine on the doorstep of the Boundary Waters Canoe Area Wilderness (BWCAW). Both Congressmen have made untrue claims that the 1978 BWCAW Act opened up the rest of Superior National Forest to mining; Wilderness Watch's commentary in two Minnesota papers refuted those claims. Take action.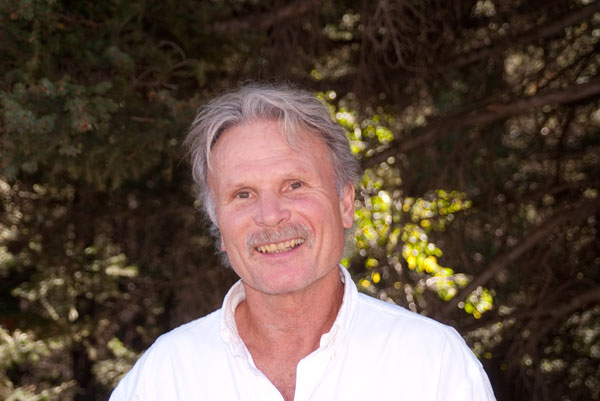 "Wilderness Under Siege" Tour Hits the Trail:
George Wuerthner, Wilderness Watch's Advocate-Organizer, began his road show, "Wilderness Under Siege", with recent events in Wyoming and Montana, and he has upcoming events lined up in New Mexico, Idaho, Washington, Oregon, and California. George is traveling the country to rally support to confront the threats to keeping Wilderness wild.
George is a well-known writer on conservation issues, an engaging and knowledgeable presenter, and a wildlands explorer extraordinaire, who has visited more than 400 designated Wildernesses.
You can view George's schedule on our website. If you're interested in helping to organize or schedule an event in your community, please email info@wildernesswatch.org. We hope you can join us during one of George's events!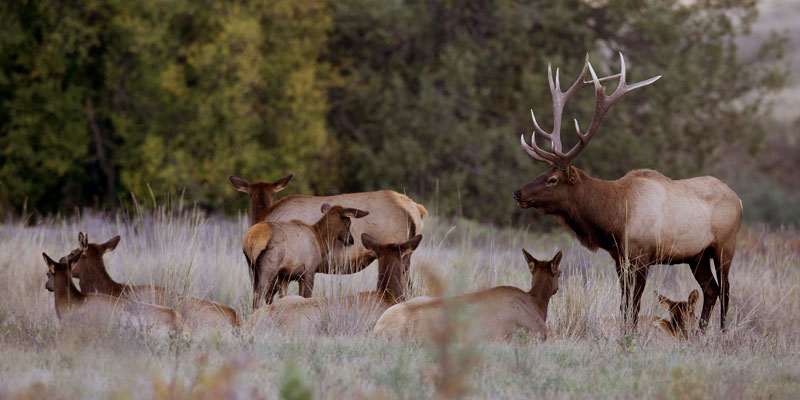 Wilderness in the Courts:
• Court holds firm on elk and wolf collaring injunction in the River of No Return: You might recall that the State of Idaho and the Forest Service asked the Idaho District Court to reconsider its injunction that required the agencies to destroy data obtained from illegally placed elk and wolf collars in the River of No Return Wilderness and to delay implementation of any future helicopter projects in the Wilderness for at least 90 days to allow for judicial review.
Fortunately, the court held firm to its injunction with only a minor clarification that the 90-day project delay applies to helicopter operations for wildlife management purposes.
We will continue to defend this important victory and use it as a model for protecting other Wildernesses from heavy-handed wildlife manipulation. Read more about this victory.
• Victory for Izembek but more battles ahead: The town of King Cove and the State of Alaska have withdrawn their appeal to the Ninth Circuit after a District Court ruled in favor of former Secretary of Interior Sally Jewell's decision to reject a road through the Izembek Wilderness in Alaska.
This leaves the District Court's opinion in place—a victory for the Izembek Wilderness—but we know the fight is not over.
On July 20, the House of Representatives approved new land-exchange legislation that would trade off 206 acres of federally protected refuge and wilderness land for state land, stripping wilderness protection in the heart of the Refuge. Senator Murkowski has introduced a companion bill in the Senate. Meanwhile, the Washington Post reports that the Trump Administration is trying to negotiate a back-room deal with King Cove to conduct a land exchange without Congressional approval. Take action. Learn more on our website.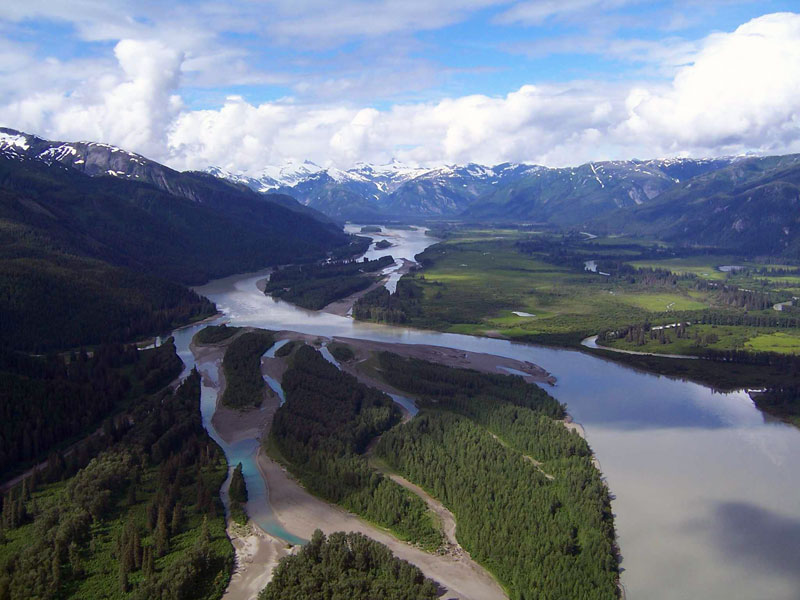 Wilderness Watch weighs in:
• Forest Service Looks to Build in the Stikine-LeConte Wilderness: The Forest Service should drop its ill-conceived plan to build a permanent two-story structure that would degrade the Stikine-LeConte Wilderness in Alaska for decades to come. Learn more and read our comments.
• Another Helicopter Proposal in Wilderness: The Forest Service (FS) needs to reject a proposal from the Utah Division of Wildlife Resources (UDWR) to use helicopters to capture and collar mountain goats and bighorn sheep in the Mt. Timpanogos, Lone Peak, and Twin Peak Wildernesses in the Wasatch Mountains in Utah. Learn more and read our comments.
• Restore a Piece of the Pemigewasset Wilderness: The Forest Service's (FS) proposal to remove an unsafe log bridge in the Pemigewasset Wilderness in New Hampshire will help restore part of the Wilderness, but Wilderness Watch is urging the agency to drop its plan to possibly use chainsaws and helicopters to remove the large materials. Learn more and read our comments.
• No Land Exchange in the Boundary Waters: Wilderness Watch is advocating for the federal purchase of 86,000 acres of Minnesota School Trust lands in the Boundary Waters Canoe Area Wilderness (BWCAW) rather than a land exchange that would shrink the Superior National Forest.
The land exchange is widely seen as a measure to facilitate the development of new copper-nickel sulfide mines just outside the Wilderness. Learn more and read our comments.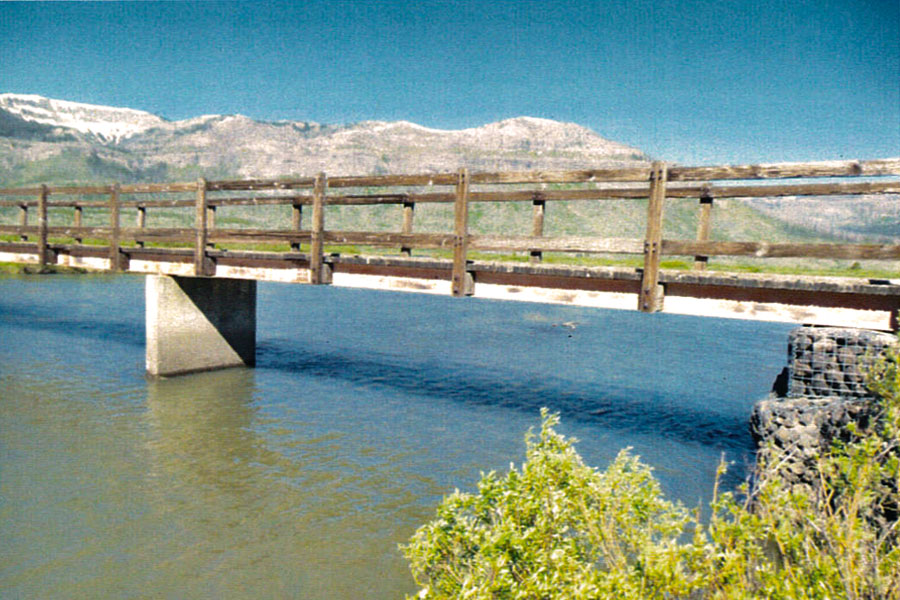 Better Ways to Cross a River: The Forest Service recently announced it is dropping its plans for now to use a helicopter to drop a 172-foot steel bridge at the site of the Hawks Rest Bridge in the Teton Wilderness in Wyoming.
Despite opposition from Wilderness Watch and others, the Forest Service earlier this year decided to re-construct the large and incredibly visually intrusive Hawks Rest Bridge over the Yellowstone River. The Teton Wilderness lies within the Greater Yellowstone Ecosystem, and this part of the Wilderness has the unique distinction of being the most remote area in the lower 48 states, in terms of distance from a road.
In our scoping comments, we offered several alternatives to rebuilding this structure, but if the bridge was to be rebuilt, the agency should use traditional, non-motorized tools and means to accomplish the work, and to look at more appropriate locations for a bridge. We believe the Forest Service's Categorical Exclusion (CE) is unlawful for this project authorizing multiple prohibited uses in a designated Wilderness, including the construction of a permanent structure that will remain on the landscape for decades.
It remains to be seen what the final bridge looks like and whether or not it is helicoptered in. Wilderness Watch will continue to work to protect this part of the Teton Wilderness. Read our comments.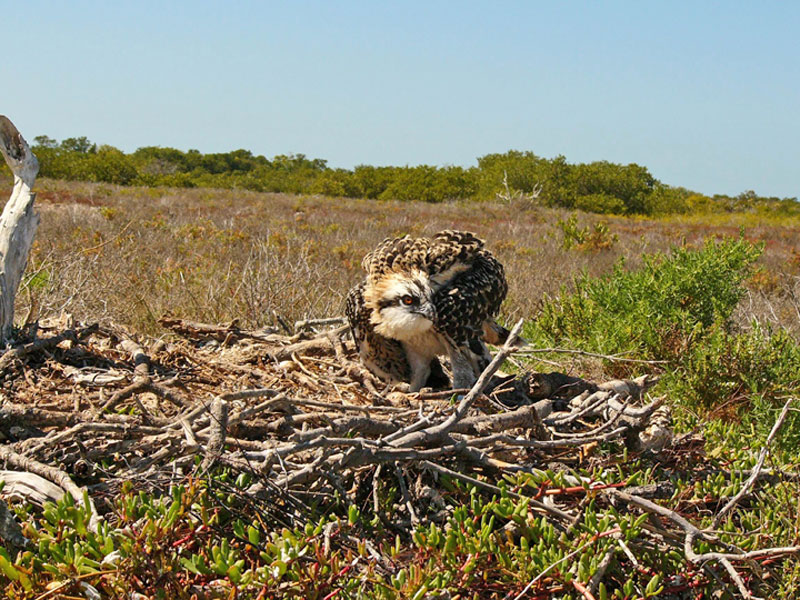 Wilderness Beaches in Florida Keys to Close During Powerboat Races:
The U.S. Fish and Wildlife Service will be closing beaches on Boca Grande Key, Woman Key, and the Marquesas Keys November 7-14, during the annual powerboat races in the Florida Keys. All three offshore keys are within the Florida Keys Wilderness, and according to a news article, "All beach access will be closed to the public to protect wildlife and critical habitat from disturbance...historically there has been extreme disturbance from boaters at this time of year in these areas and these closures aim to eliminate such impacts." Read more.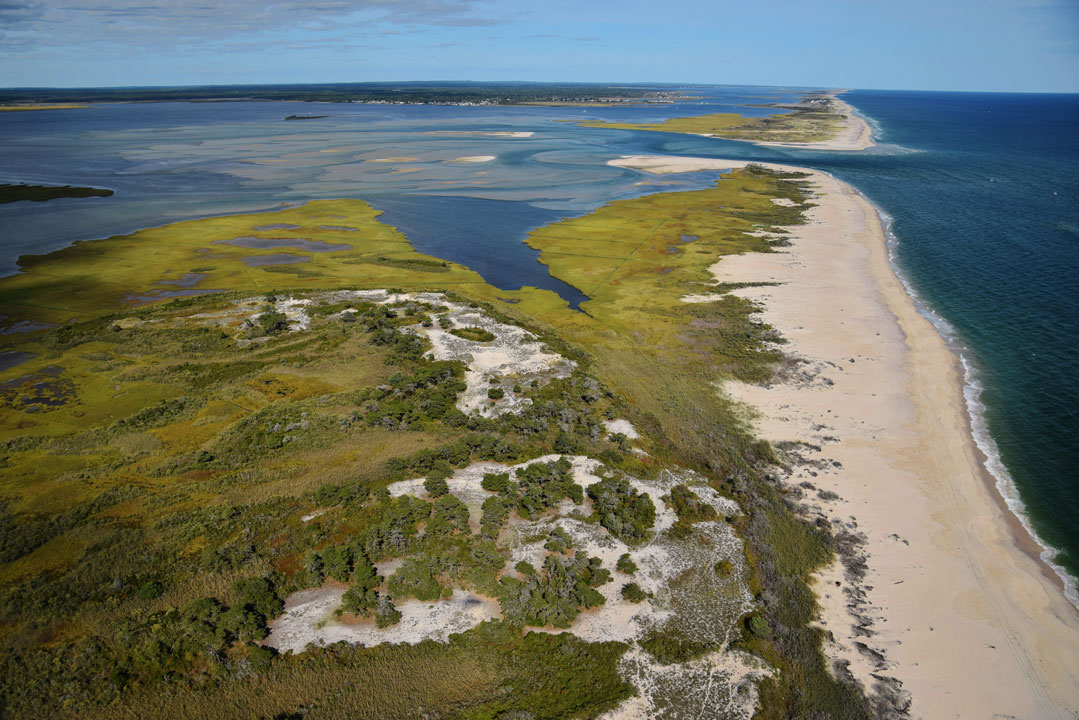 Tracking the Fire Island Breach:
Scientists with the U.S. Geological Survey have been tracking changes in a breach caused by Hurricane Sandy in 2012 within the Otis Pike Fire Island High Dune Wilderness in New York. The National Park Service has so far allowed the natural processes to determine whether the breach will remain open. You can read more about this study, "one of the most detailed scientific examinations ever conducted of the early stages in the life of a barrier island breach," in a news article. Learn more about this issue.
Photos: Elk by Ryan Hagerty, USFWS; Stikine-LeConte Wilderness by Maria Burke, USFWS; Florida Keys Wilderness by Jon Andrew.; Fire Island Wilderness by NPS.