Summer 2017 Wilderness News
Congress: Unfortunately, the news about Wilderness in Congress is fairly grim. Though some good wilderness designation bills have been introduced, wilderness-damaging bills are taking center stage as anti-wilderness leaders in both chambers take aim at our precious wilderness heritage, aided and abetted by the equally anti-wilderness Trump Administration. The following are a few key bills we're working to defeat:
Izembek. The bill (HR 218/S. 101) to force a land exchange and build a road through the heart of the Izembek Wilderness in Alaska passed the full House of Representatives on July 20 and is pending in the Senate. It has the support of the Trump Administration.
Sportsmen's Heritage and Recreational Enhancement (SHARE) Act. A discussion draft circulated in the House this past June has the same wilderness-damaging provisions as last year's bill that passed the full House. It would effectively repeal the Wilderness Act by allowing all kinds of habitat manipulations and motorized uses for anything even remotely connected to fishing, hunting, shooting, or fish and wildlife management. The sportsmen's bills so far introduced in the Senate do not include these provisions. Learn more.
Mountain Bikes in Wilderness. HR 1349 would also amend and weaken the 1964 Wilderness Act to allow mountain bikes and other forms of mechanical transport in every unit of the National Wilderness Preservation System. Rep. Tom McClintock (R-CA) introduced the bill, and since McClintock chairs the Federal Lands Subcommittee, the bill remains a very real threat to Wilderness. No Senate companion bill has been introduced in this Congress. Read more on our blog.
Superior National Forest Land Exchange. Rep. Rick Nolan's (D-MN) HR 3115 passed the House Natural Resources Committee on July 26. The bill would force a land exchange of 6,650 acres of Superior National Forest land to PolyMet Mining Company, which wants the federal lands for a massive open-pit copper-nickel mine south of the fabled Boundary Waters Canoe Area Wilderness. Copper-nickel mining is notorious across the globe for the centuries of acid mine drainage and mobilization of heavy metals that it brings. The bill would sidestep four lawsuits against the land exchange. Take action before August 17: urge the Forest Service to protect the Boundary Waters watershed from sulfide mining.
Wilderness Watch has a New Logo! We're excited to unveil our new logo. It features a grizzly bear, symbol of the wild, ever watchful in a protective stance. Our new logo better embodies Wilderness Watch and the work we do—a spirited group that remains steadfast in our efforts to defend our National Wilderness Preservation System.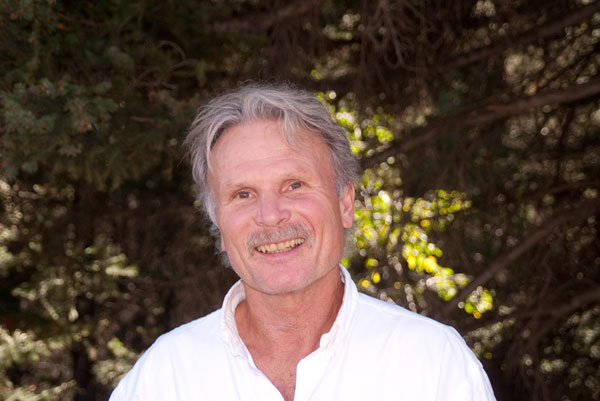 Welcome Geo Wuerthner! Wilderness Watch is pleased to welcome noted author, ecologist, and conservation activist George Wuerthner to our staff. As our new Advocate-Organizer, George will play a key role in advocating for wilderness protection and advocacy around the country.
George is a well-known writer on conservation issues, having published 38 books and innumerable articles, essays, and opinion pieces. Read more about George.
George will be hitting the trail this fall and winter to raise awareness about Wilderness and the threats and challenges facing it. If you would like to help organize or schedule a presentation in your community, please email us. George's road show schedule will be posted on our website so you can see when and where he's going to be in your area.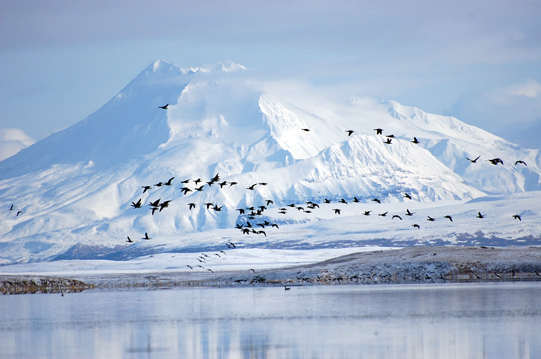 Congress Overturns Rules Banning Unethical Killing Methods in National Wildlife Refuges: Last August, the U.S. Fish and Wildlife Service published regulations governing the killing of carnivores in national wildlife refuges in Alaska including nearly 20 million acres of designated Wilderness. These regulations preempted State hunting and trapping regulations meant to reduce carnivore populations with the intent to increase moose and caribou numbers.
Despite very strong public opposition, earlier this year Congress repealed the new rule. In early April, President Trump signed the law, again allowing the following practices in refuges in Alaska:
• Same day airborne hunting of bears, wolves, and wolverines;
• Use of traps, snares, and nets for killing bears;
• Killing of wolves and coyotes from May 1 to August 9, which is a significant part of the denning season;
• Killing of bear cubs or mothers with cubs; and
• Use of bait to kill brown bears.
While this is clearly not the outcome we've been working for, Wilderness Watch will continue to fight to protect wildlife and to ensure that natural processes are allowed to shape our national wildlife refuges and designated Wildernesses of Alaska. Read an editorial. Take action: urge the U.S. Fish and Wildlife Service to resist Alaska's aggressive hunting policies.
Making matters worse, the Department of Interior recently announced it would be reviewing similar rules protecting predators in national preserves administered by the National Park Service in Alaska. Wilderness Watch will keep you informed of opportunities to express your support for wildlife when the comment period on new rules commences.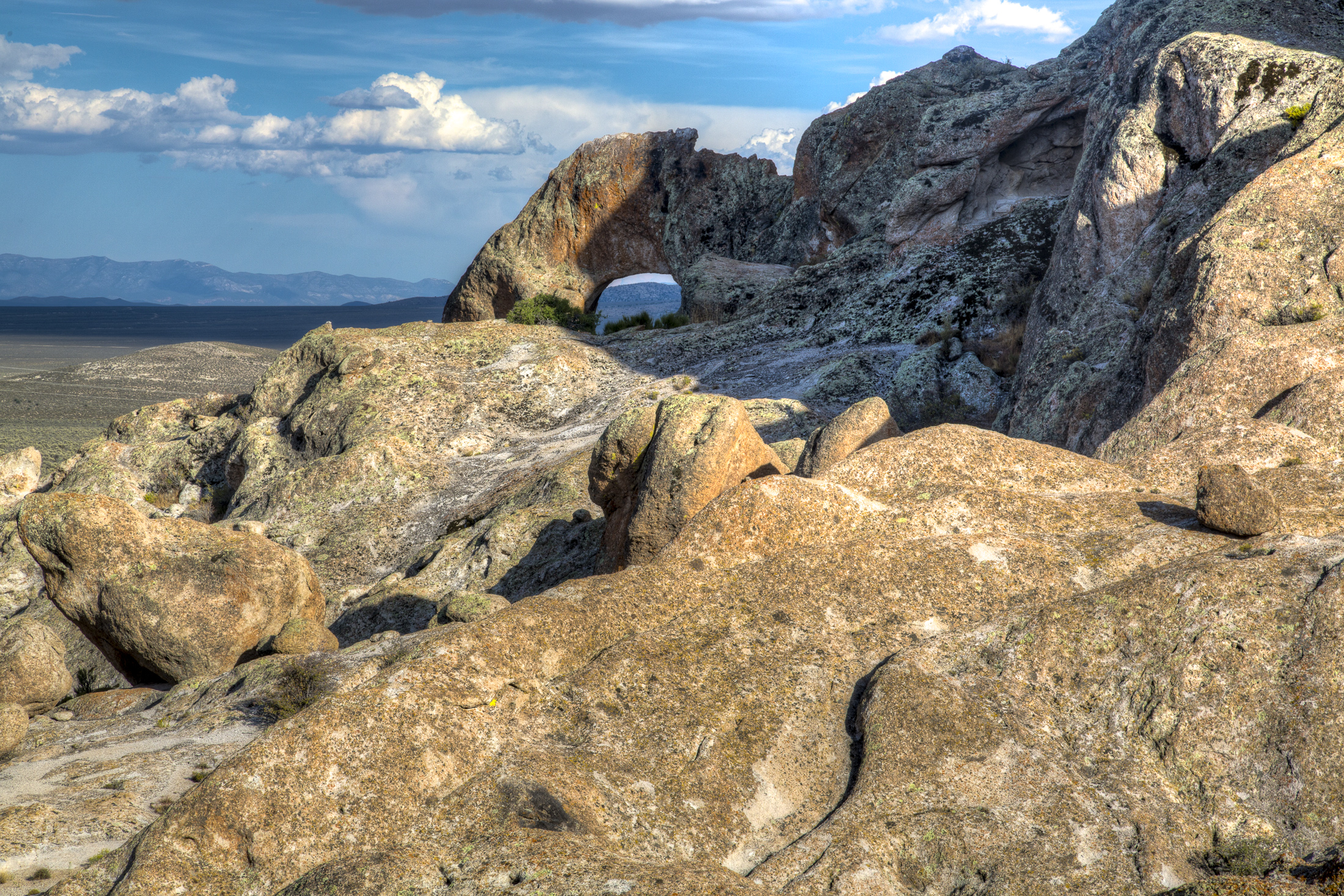 Wilderness Watch Weighs in: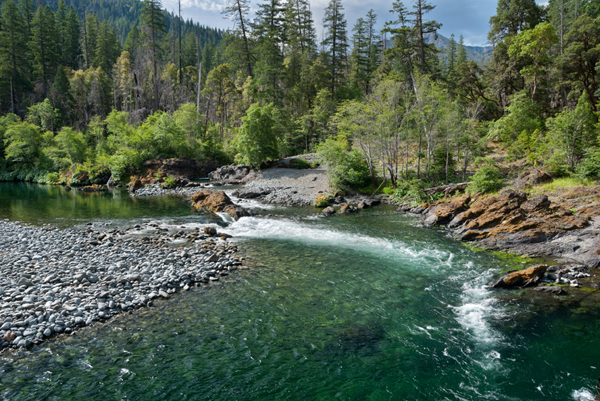 Forest Service Decision Protects the Kalmiopsis Wilderness from Mining: Earlier this year the Forest Service (FS) decided to withdraw mineral rights for the next 20 years on about 101,000 acres on public land near the Kalmiopsis Wilderness in Oregon. This withdrawal will help protect the Kalmiopsis from a proposed open-pit nickel mine just outside the Wilderness.
Photos: Lake Clark Wilderness by National Park Service; Izembek Wilderness by Kristine Sowl, US Fish & Wildlife Service; Basin and Range National Monument by Bob Wick, Bureau of Land Management; Kalmiopsis Wilderness by Leon Werdinger Photography.