Why Livestock Doesn't Belong in Wilderness: As a compromise to pass the Wilderness Act, Congress exempted some activities that the Act would otherwise bar to allow preexisting, non-conforming activities to continue under some circumstances. Grazing is one of the most troubling of such activities since it causes substantial harm to wilderness ecosystems and recreational aesthetics, and is fundamentally at odds with the Wilderness Act's mandate to keep Wilderness "untrammeled." Livestock grazing occurs in over 330 Wildernesses. Read more.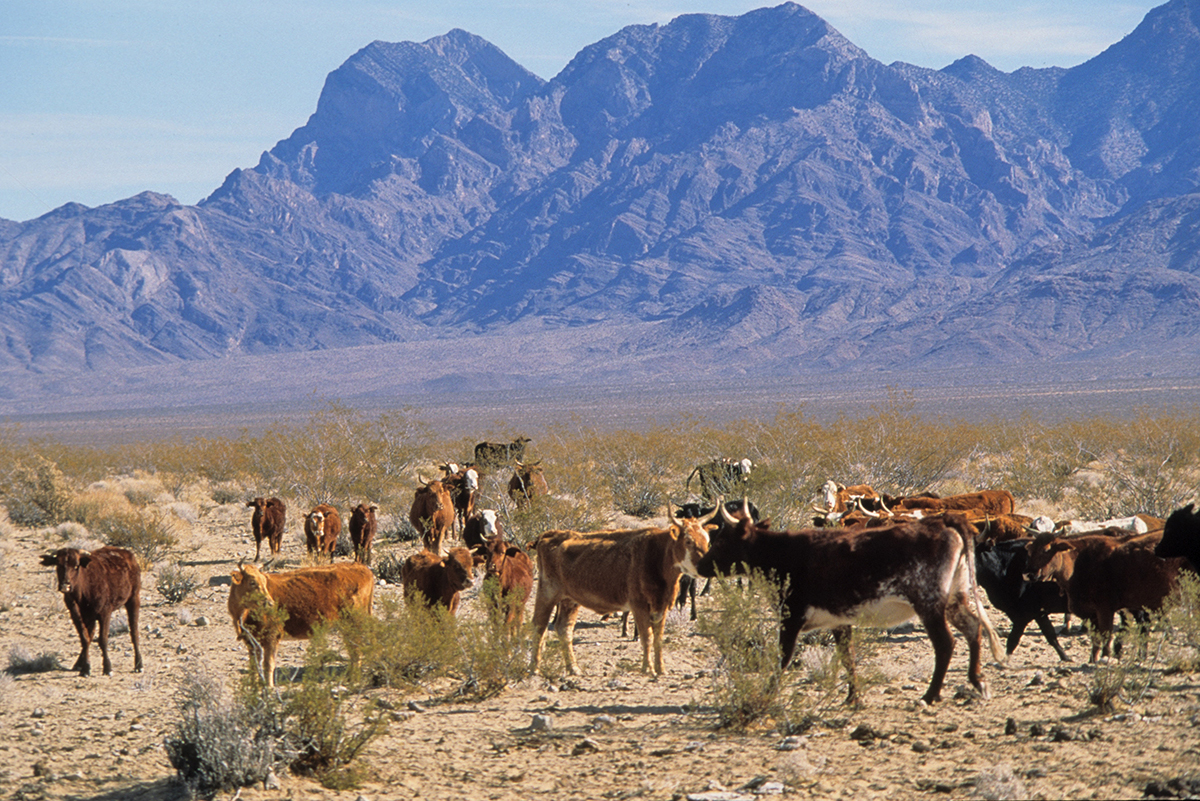 Wilderness in Congress
Problems with the Public Lands Omnibus Bill: The massive, 600-plus-page bill became law in March. While this package contains some positive wilderness designations and other provisions such as permanent reauthorization of the Land and Water Conservation Fund, it also contains the following bad provisions:
Fixed Climbing Anchors in Wilderness. An unprecedented special provision in the new Wildernesses in Utah legalizing permanent fixed climbing anchors "in accordance with the Wilderness Act." They are not in accordance with the Act.
Paragliding in Wilderness. Another unprecedented special provision in a new Wilderness in New Mexico legalizing paragliding "as in accordance with the Wilderness Act." Again, it is not.
Smith Gulch Development. Allows further development at Smith Gulch on the wild Salmon River in the heart of the Frank Church-River of No Return Wilderness in Idaho. This lodge should be removed as the courts ordered, not developed further.
CA Desert Fire Language. Language incorporates a bad House Report (98-40) that allows pre-fire suppression activities (i.e., logging, thinning, road-building) in Wilderness before any fire actually breaks out.
Alaska Native Veterans Allotment. Could allow up to 2,800 Alaska native vets or their heirs to privatize up to 500,000 acres of current federal public land in Alaska and create new inholdings and headaches for decades to come. Exempts Wilderness and National Parks, but still really problematic.
Volunteer Hunting in National Parks. Could lead to killing of elk, bison, grizzlies, wolves, etc., in our National Parks by order from any Secretary of Interior or NPS Director.
Sportsmen Access. Elevates hunting, fishing, and shooting on public lands, including Wilderness, and allows unlimited recreational shooting (not for hunting) in Wildernesses.
Volcano Monitoring. While not specifically addressing Wilderness, this broad language might be interpreted as authorizing monitoring stations and installations that will be placed, accessed, and maintained with helicopters and other motorized equipment in Wilderness.
Yakima Basin Development. Authorizes an environmentally destructive Yakima Plan (before a final Environmental Impact Statement—EIS—is even prepared) that includes a new dam at Bumping Lake, a favorite area of former Supreme Court Justice William O. Douglas, and would flood ancient forests that should instead be added to the William O. Douglas Wilderness.
Wilderness Watch Weighs In
Thank you for the thousands of letters you've recently sent to Congress and the agencies on numerous Wilderness issues. Learn more about some of the issues we're working on: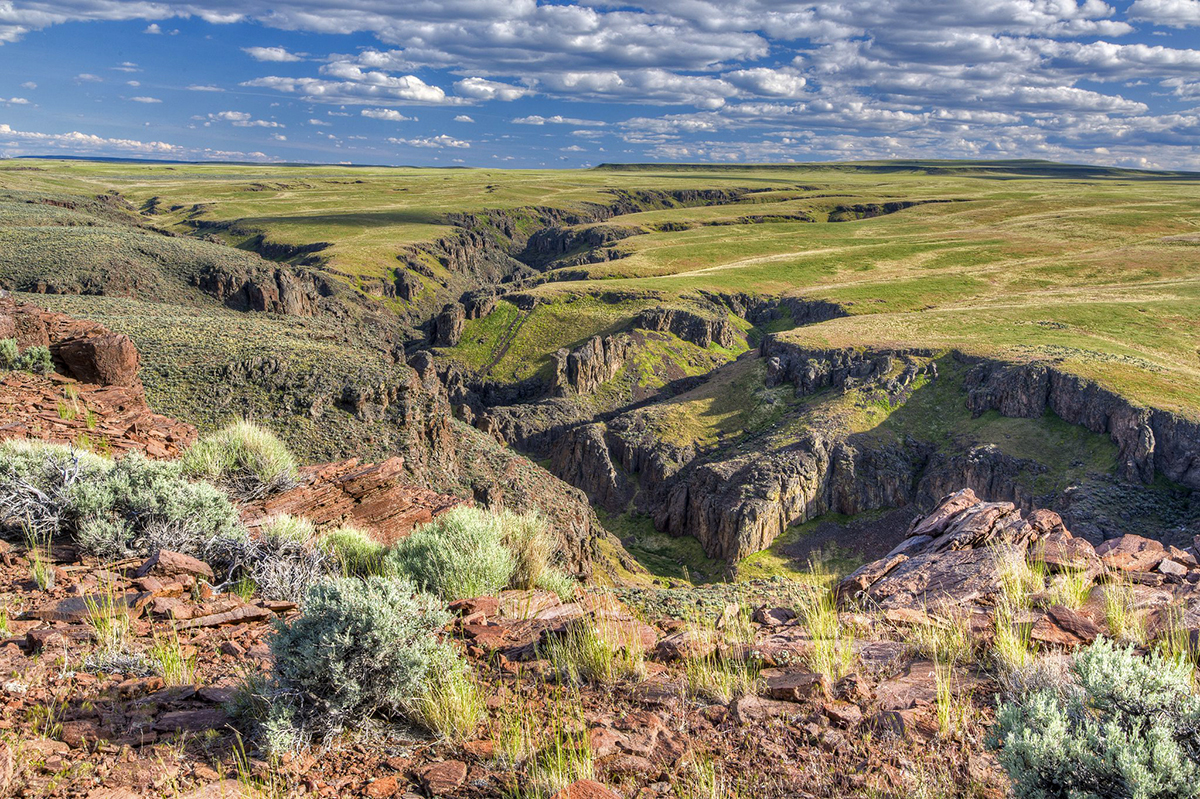 WW Challenges Increased Grazing in Little Jacks Creek Wilderness: Wilderness Watch and Western Watersheds Project are working to stop a significant increase in livestock grazing, along with new fencing, troughs, and water pipelines, in the Owyhee Canyonlands and Little Jacks Creek Wilderness in Idaho. The Bureau of Land Management (BLM) has also authorized motorized access within the Wilderness to facilitate these "range improvement" projects and other grazing-related activities. Read our appeal to the BLM.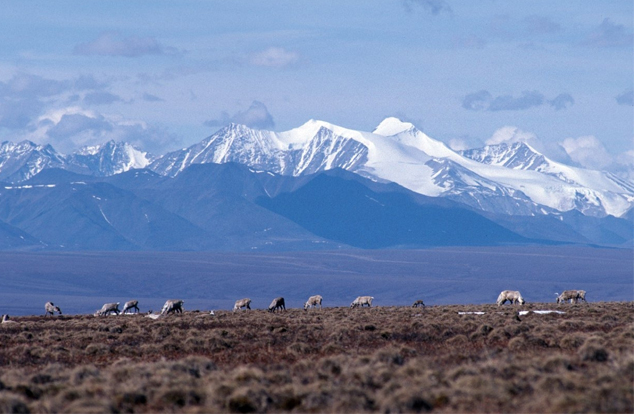 Arctic Refuge in Grave Peril: The Bureau of Land Management (BLM) has released its completely inappropriate plan for oil drilling on the Coastal Plain of our Arctic National Wildlife Refuge. The coastal plain is the biological heart of the Refuge. Any effort to develop the Coastal Plain, in all its unparalleled wild grandeur, ecological wholeness, and vast scale, will destroy an essential part of our nation's character. Learn more and read our comments.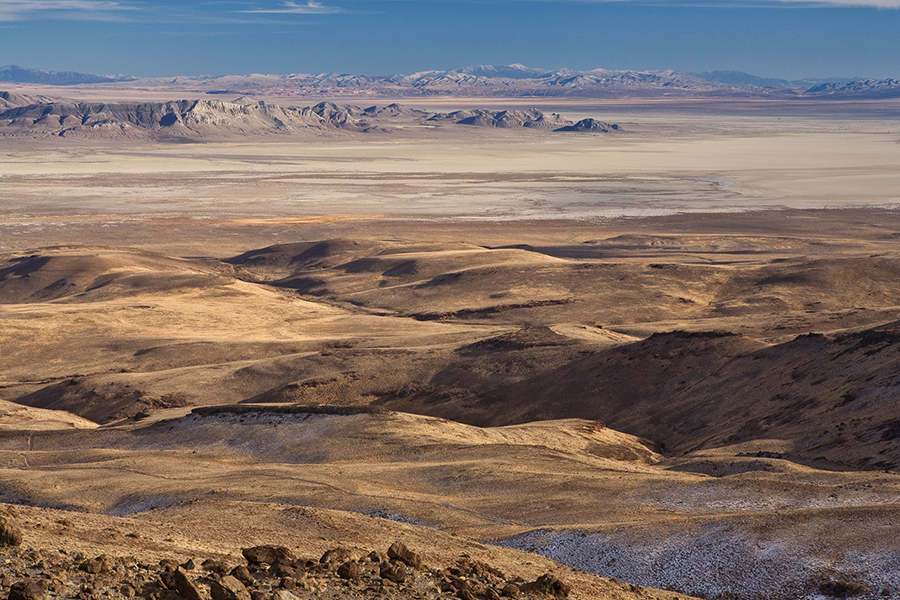 BLM Turns the Wilderness Act on its Head with "Loony" Action: The Bureau of Land Management (BLM) recently issued a false "emergency" declaration to allow Loon Balloon LLC—part of the Google corporation—to use a helicopter to recover a wireless network balloon that landed in the Black Rock Desert Wilderness in Nevada. The BLM should have required Loon Balloon to disassemble the balloon on site and pack it out. Read our comments on BLM's problematic environmental assessment released after the incident.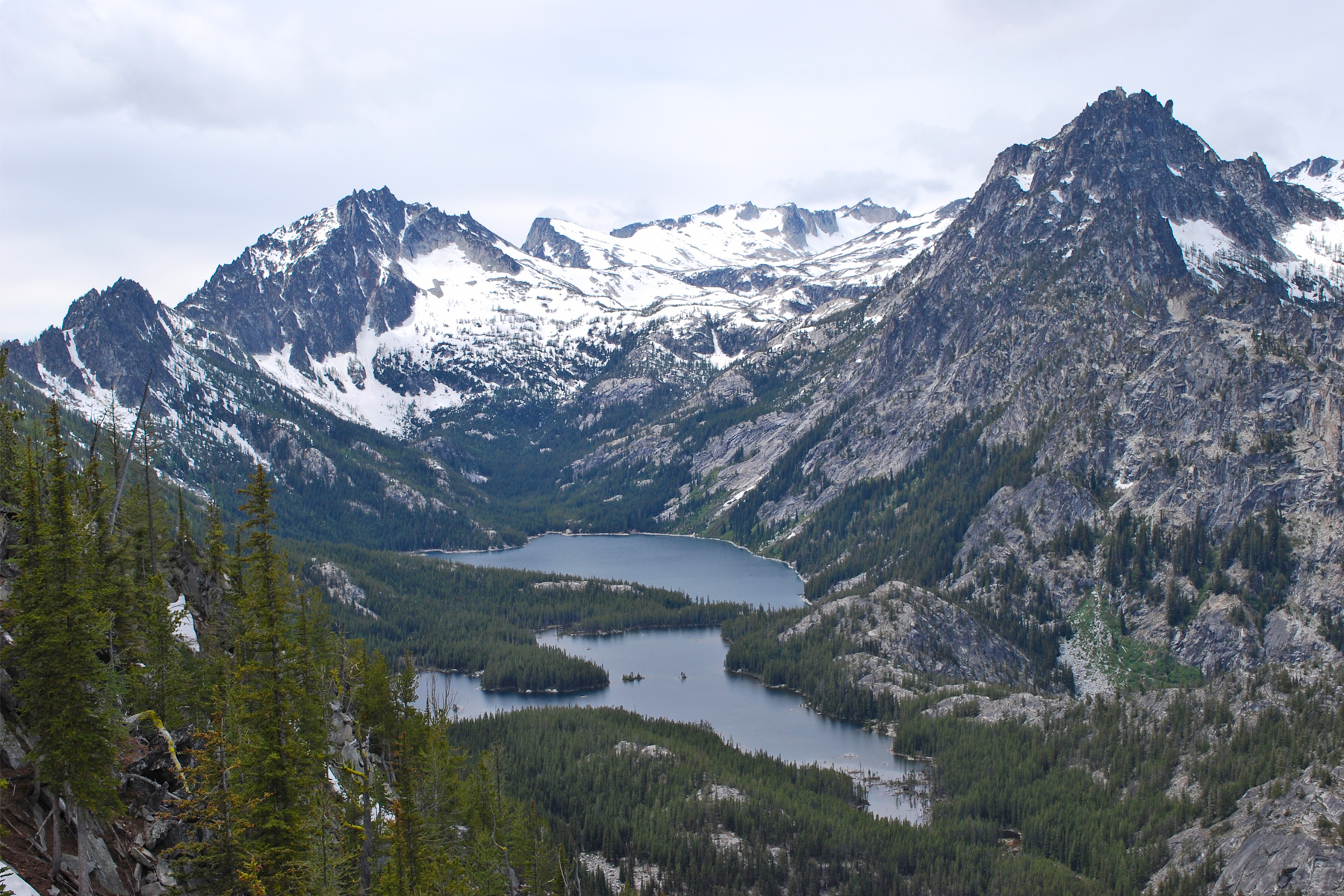 Alpine Lakes Wilderness Threatened by Thirsty Chelan County: Chelan County and the state of Washington have released a plan to enlarge the Eightmile Lake and rebuild its dam in the Alpine Lakes Wilderness, an intrusion Wilderness Watch and others have been opposing. Dam construction and maintenance would harm the area's wilderness character and set a bad precedent for our entire National Wilderness Preservation System. Learn more and read our comments.
Help us protect Wilderness around the country. All first-time donations matched!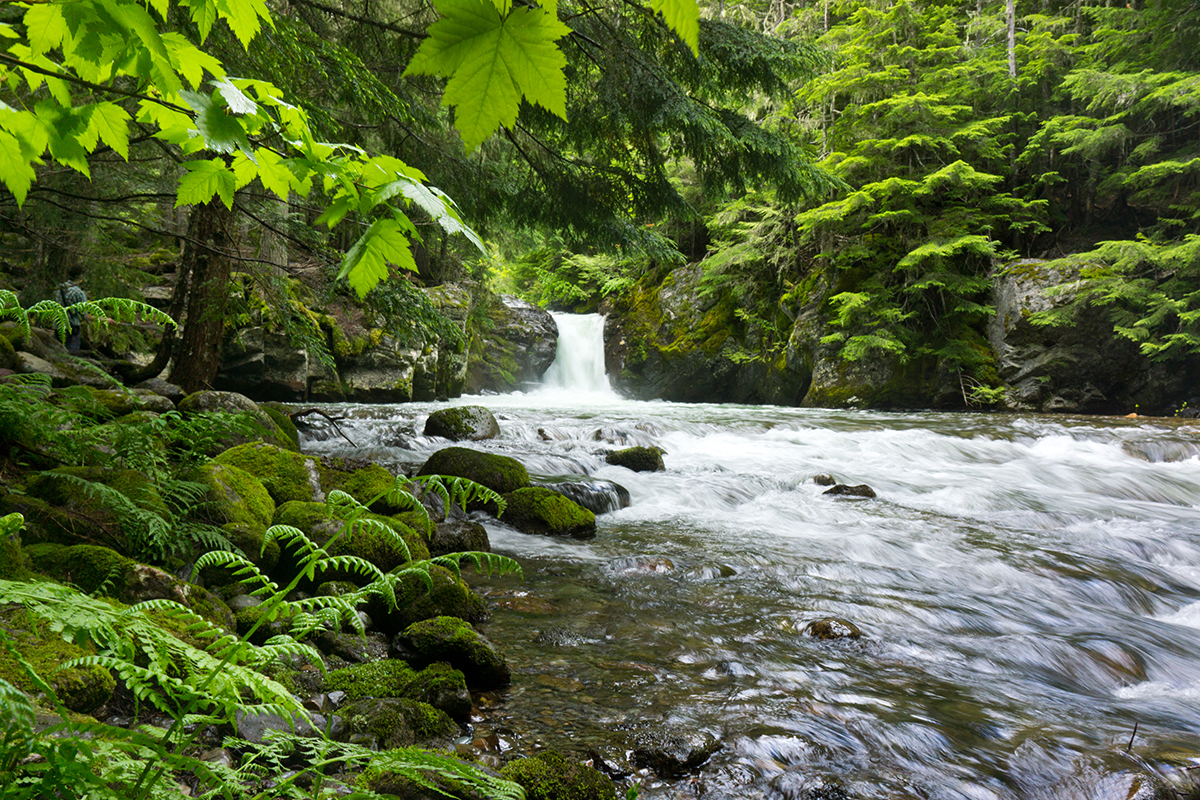 Mine Threatening Cabinet Mountains Wilderness Dealt a Blow: A state court in Montana has revoked a key water-use permit for one of two controversial silver and copper mines threatening the Cabinet Mountains Wilderness in northwest Montana. The mining company's own analyses show that the Rock Creek mine would permanently dewater streams in the Wilderness. The Cabinet Mountains Wilderness is prime habitat for threatened and endangered species such as bull trout, lynx, and grizzly bears, and activists have fought this mine (and another proposed mine in the Cabinets) for many years. Read a news article. Watch a video about the threat.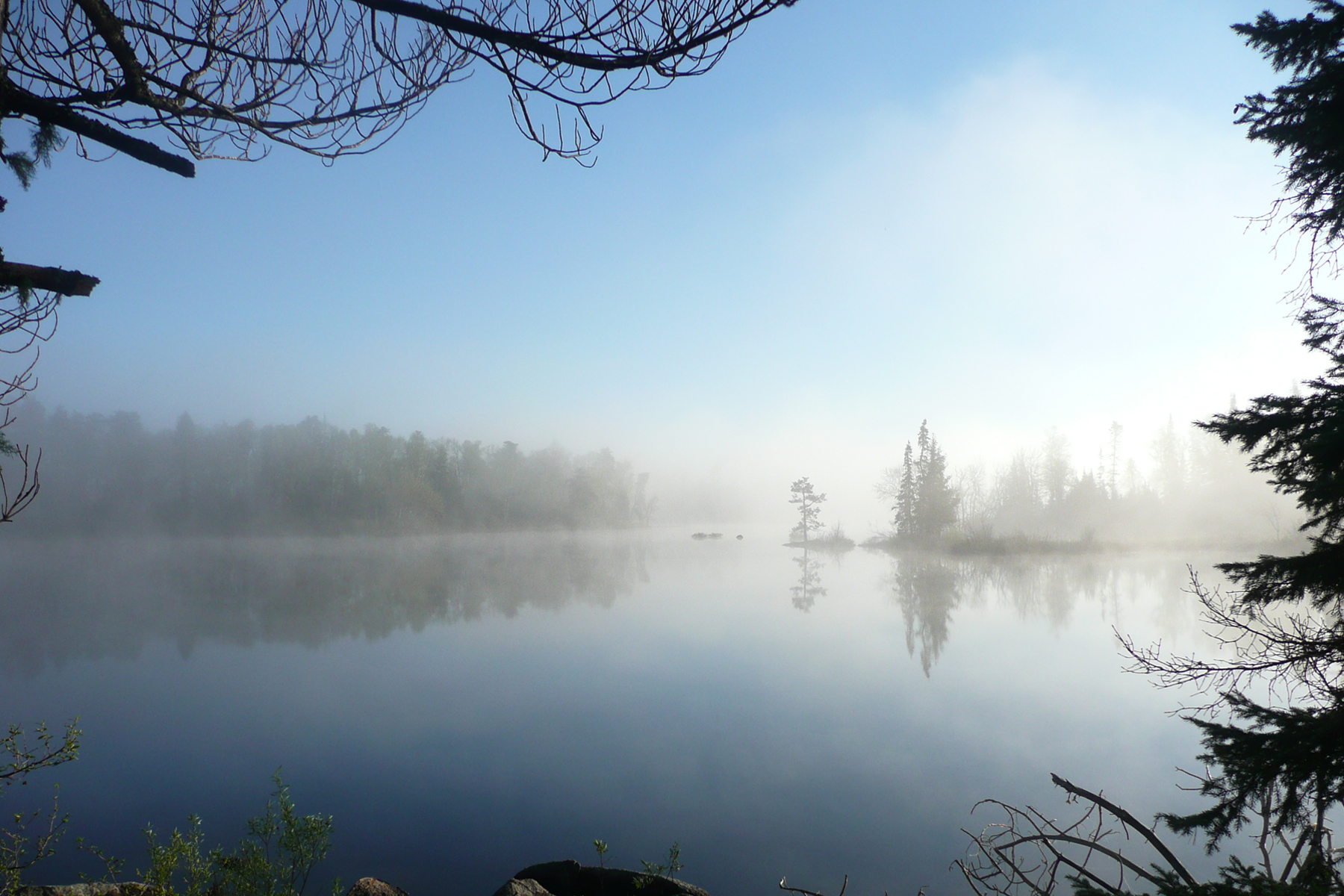 Forest Service Denies BWCAW Fire Objection: On March 7, the Forest Service denied Wilderness Watch's Objection to the agency's Hi-Lo plan to burn and trammel 1,314 acres within the Boundary Waters Canoe Area Wilderness (BWCAW) in Minnesota. The agency claimed that if it could not go in and damage those acres now with prescribed fire, the agency would really damage the BWCAW much worse if a natural fire broke out. Wilderness Watch had argued that the proposed prescribed fires would manipulate and trammel the BWCAW in violation of the Wilderness Act, and that the Forest Service should instead allow natural fires to play their ecological role within the BWCAW. Learn more.
Wilderness in the News
A famous waterfall no one has seen: One question being posed for the newly-designated Devil's Staircase Wilderness in Oregon's coast range is whether a trail should be built to this "famous waterfall that almost nobody has seen in person," or whether it would be best to leave the area as is to help prevent it from being loved to death as is happening in other Oregon Wildernesses and elsewhere. The new Wilderness is 30,000 acres of nearly inaccessible old-growth forest, described as still harboring its secret, namesake waterfall because it "is too dangerous. It's too wild. It's too remote." Read the article.
"Industrial strength recreation" is at odds with all things wild: Todd Wilkinson's calls for restraint in this piece echo so closely what Howard Zahniser, author and chief architect of the Wilderness Act, constantly implored of conservationists and others in support of Wilderness. Ongoing efforts to open Wilderness to more and more forms of recreation, such as mountain bikes and fixed anchors, show that without restraint, a key requirement for having Wilderness, there will be no Wilderness. Wilkinson's sentiment, "The issue before us is not how much more recreational habitat we can create for ourselves but how are we going to protect this place and not use it up?," applies equally to wilderness everywhere. Read the article.
"A hidden battle" threatens the wild: A Department of Interior memo signed by former Interior Secretary Ryan Zinke could bring sweepingly bad changes to federal land management and "constitutes an unprecedented attempt to weaken federal authority on public lands controlled by the FWS [U.S. Fish and Wildlife Service] and the NPS [National Park Service] while granting state governments more power over wildlife management and conservation policy." Wilderness Watch is engaged on multiple fronts to reign in state (mis)management of wildlife which greatly degrades Wilderness, including the recently rescinded predator protection rules in Alaska, Idaho's wolf eradication program in the River of No Return in Idaho, and various state proposals to capture and collar mountain goats and bighorn sheep in Wildernesses using helicopters and more. Read the article.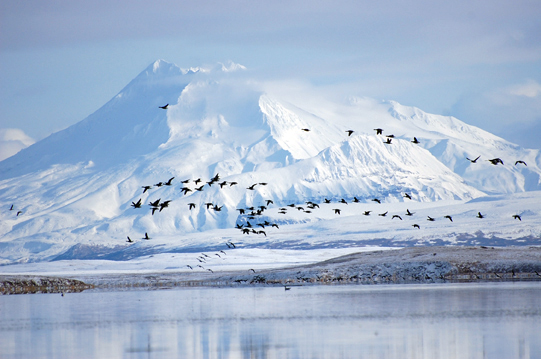 Victory for the Izembek Wilderness: On March 29, a federal judge ruled against former Interior Secretary Ryan Zinke's closed-door agreement for a land exchange of federal public lands to allow the State of Alaska to punch a road through the spectacular Izembek Wilderness. Wilderness Watch and several co-plaintiff organizations, represented by Trustees for Alaska, filed a lawsuit in January 2018 to stop the road.

"This ruling is a great reprieve for the Izembek Wilderness and a great victory for the American people. It's the first of former Secretary Zinke's extraordinarily corrupt actions to fall, but it won't be the last," said WW executive director George Nickas. Read more.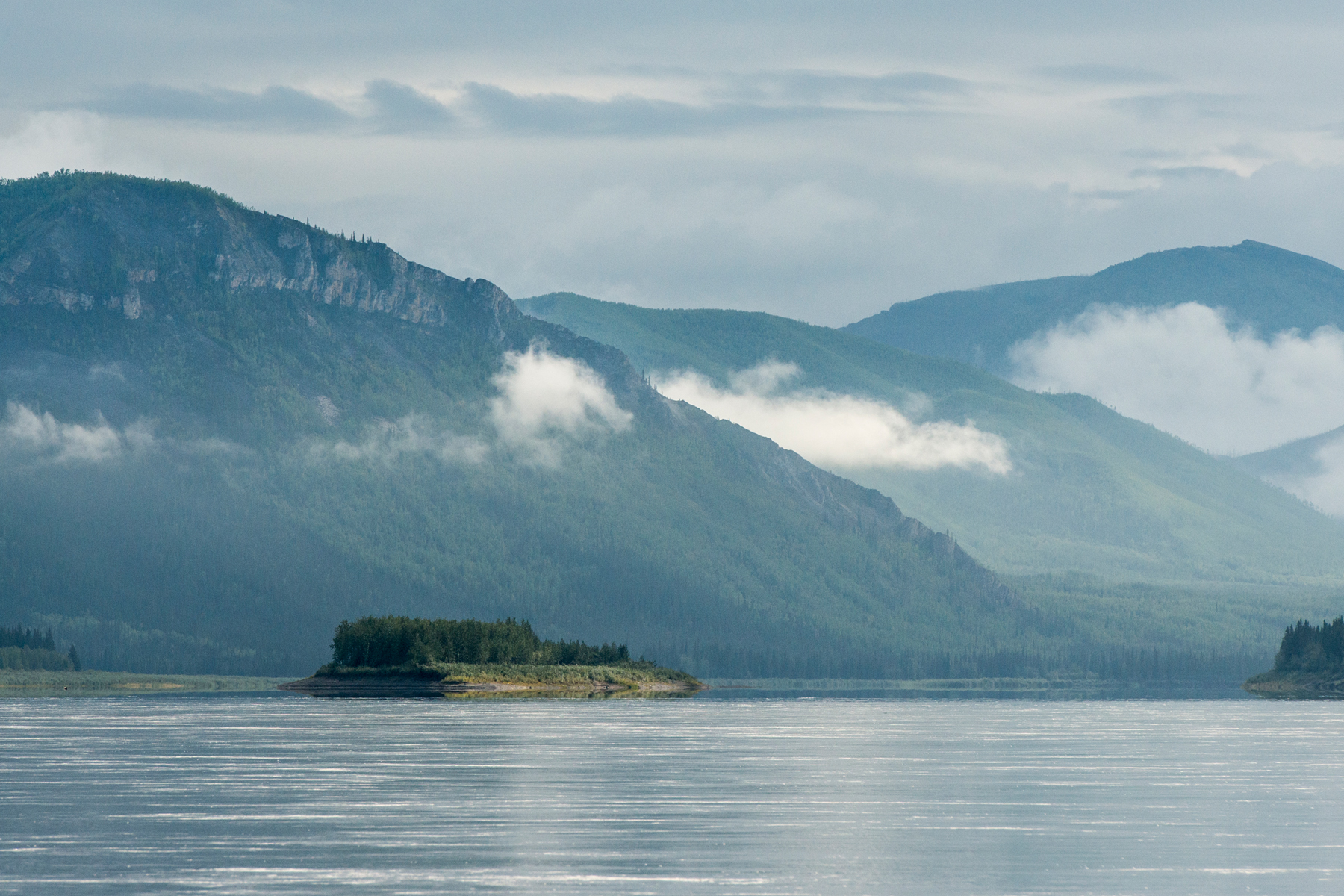 Hovercraft ruling illustrates Alaska is the troubling exception: In a major blow to conservation efforts in Alaska, including efforts to protect over 56 million acres of Wilderness in the state, the U.S. Supreme Court held that John Sturgeon, a moose hunter, can "rev up his hovercraft in search of moose" on the Nation River which flows through the Yukon-Charley Rivers National Preserve in Alaska. The National Park Service bans hovercraft use in parks and preserves, regardless of who owns the land and water, except this recent court decision illustrates that Alaska is the exception due to a problematic provision in an Alaska conservation law. Read more.
Photos: Grazing in the Mojave Wilderness, California by George Wuerthner; Sawtooth Wilderness by Leon Werdinger Photography; Little Jacks Creek Wilderness by Bob Wick/BLM; Arctic Refuge by US Fish and Wildlife Service; Black Rock Desert Wilderness by Bob Wick/BLM; Alpine Lakes Wilderness by Karl Forsgaard; Cabinet Mountains Wilderness by Troy Smith via Flickr; Boundary Waters Canoe Area Wilderness by Steven Conry via Flickr; Izembek Wilderness by Kristine Sowl/USFWS; Yukon-Charley Rivers National Preserve by NPS.